Major Benefits of VoIP Billing Software
October 10, 2022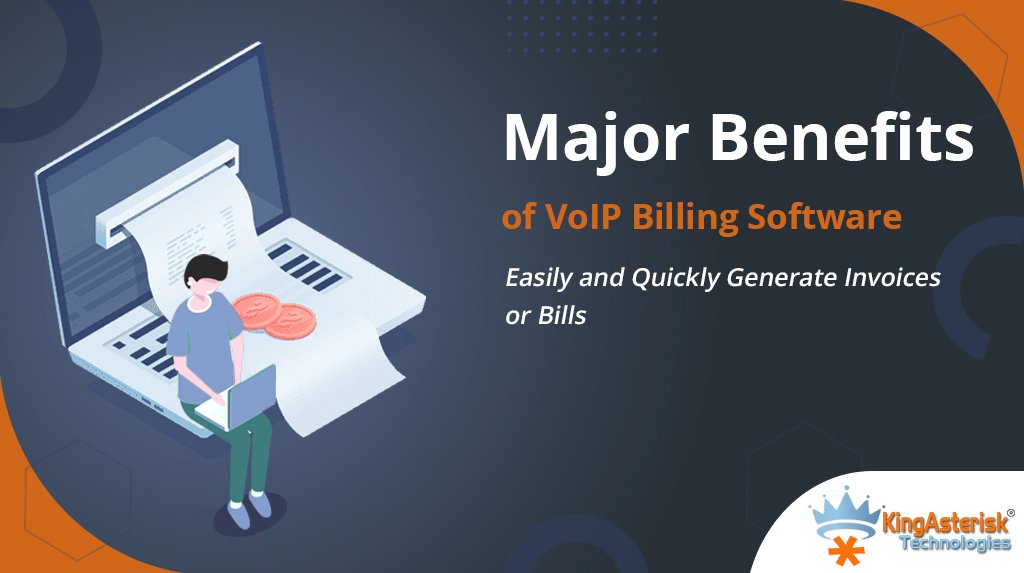 VoIP Billing Software is a very effective way for businesses that provide VoIP solutions. They can accurately manage their billing process with the help of VoIP billing system. Apart from this, if a VoIP billing system is used to handle the billing process, then there is no possibility of any error. Features like generating new invoices, managing discount rates, multiple payment gateways, multiple currencies, etc. are there for businesses to handle their billing activities efficiently. Here are some major benefits of the VoIP Billing Software.
Why VoIP Billing Solution is Important for Your Business
Empowers Scalability
To grow your business you need to have a scalable billing system. If you have numerous accounts, using a VoIP billing system to generate invoices is more beneficial. Because the VoIP billing system allows generating multiple invoices or bills. You can add numerous customers with prepaid and postpaid features.
Apart from this, you can customize the VoIP billing system as per your requirement which makes your profitability stronger.
Manage Financial History
Every business needs to have their financial history clear, especially for VoIP businesses. With VoIP Billing System you can efficiently manage your financial history and records. Apart from this, VoIP Billing System lets you explore various logged invoices, claim settlement, and track regular transactions. You can also know real-time payment details.
Automated Billing and Invoicing
A VoIP solution has many features to enable VoIP billing software businesses to effectively manage their large billing activities. All types of invoices or bills can be automatically generated with the help of VoIP billing system.
Custom invoices can also be generated for specific customers thanks to the customized billing system and both money and time can be saved by using the VoIP billing system.
Minimum Use of Resource
If you use manual resources to manage your billing process instead of a VoIP billing solution, you incurs like developing the necessary infrastructure, paying salaries, maintaining the resources, etc. Apart from this, the manual process is more time consuming as compared to the VoIP billing system and is also prone to errors.
On the other hand, if you use a VoIP billing system, you won't need to use any extra resources and you can save your additional costs as well. There is no possibility of mistakes in the VoIP billing system.
Easy to Generate Reports
When a business wants to quickly and accurately generate reports for prepaid or postpaid accounts, it can use the VoIP billing system. Because the VoIP billing system makes it easy to generate reports, send alerts and track late payments.
Improve ROI
The VoIP billing system only save not your resources but also makes it possible to save your expenses. This can increase the profit of your business. With the help of VoIP billing system, instead of some weeks you can save your time by finishing your billing tasks within just a few hours . VoIP Billing System will reduce your expenses and increase your income which will increase your ROI.